Here at the gallery in North Norfolk we are preparing to hold our Christmas Exhibition. From the opening in late November until the end of January there will be different ways to get involved whether you can get to the gallery or not.
New original paintings will be uploaded to the website and available to buy on Friday 24th November 2023. The updated range of prints, tableware and scarves will also be available to be ordered online and delivered in time for Christmas.
If you are able to join us, please come to the gallery in Great Walsingham, UK. On the evening of 24th November (6-9pm) and for the weekend of 26th & 27th November (10am-5pm) we will be launching the exhibition. Full details below…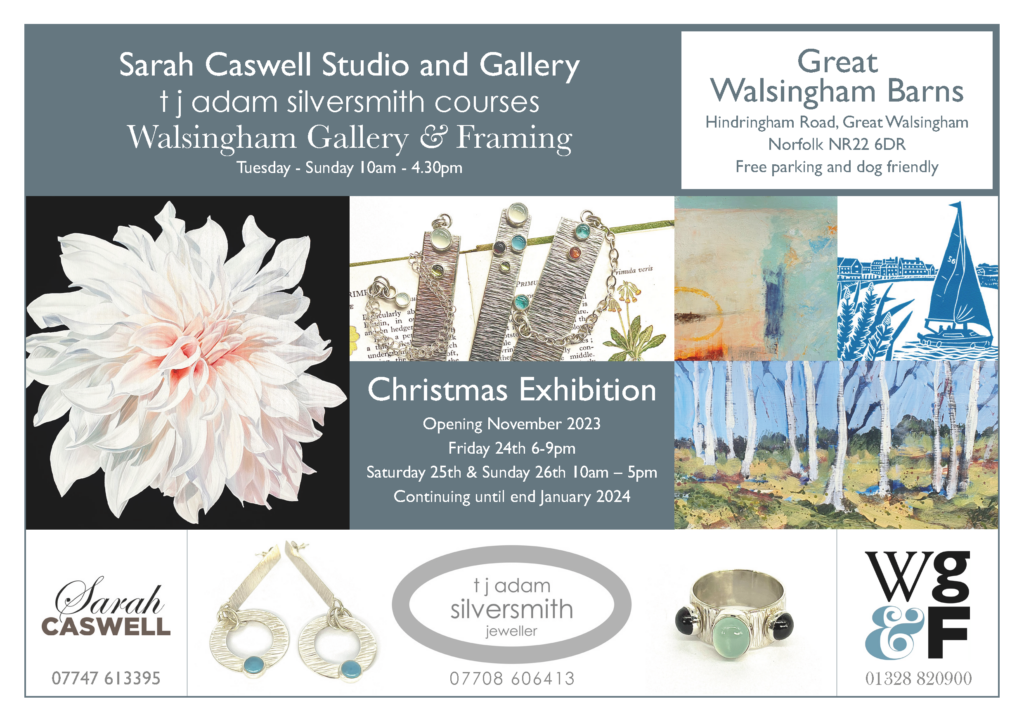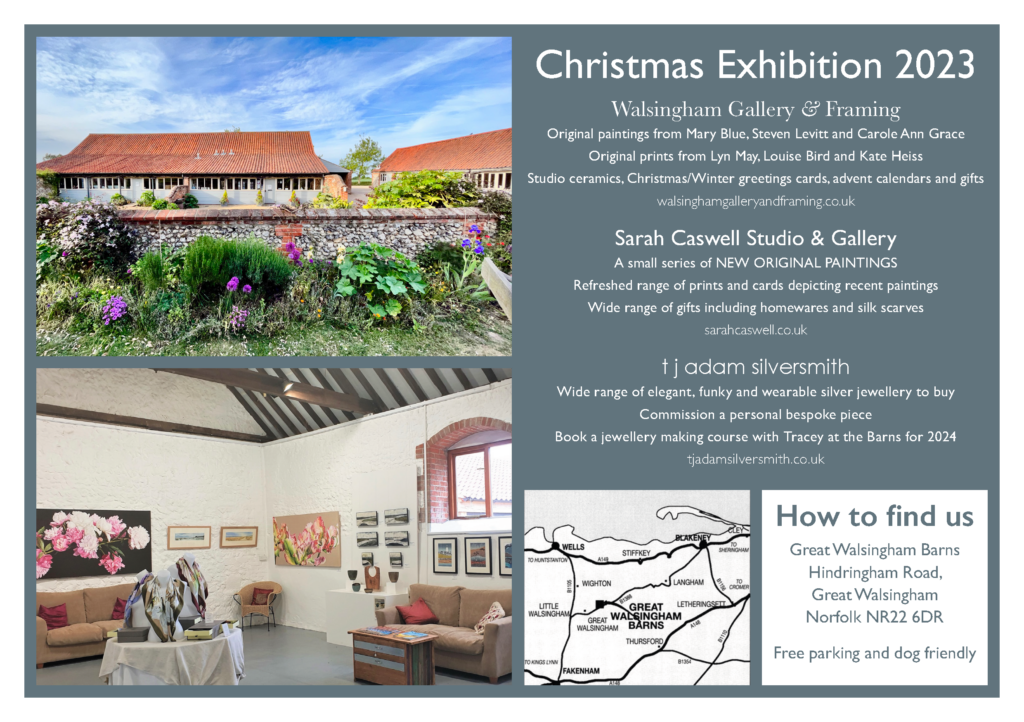 All NEW ORIGINAL paintings will appear on the website on Friday 24th November!