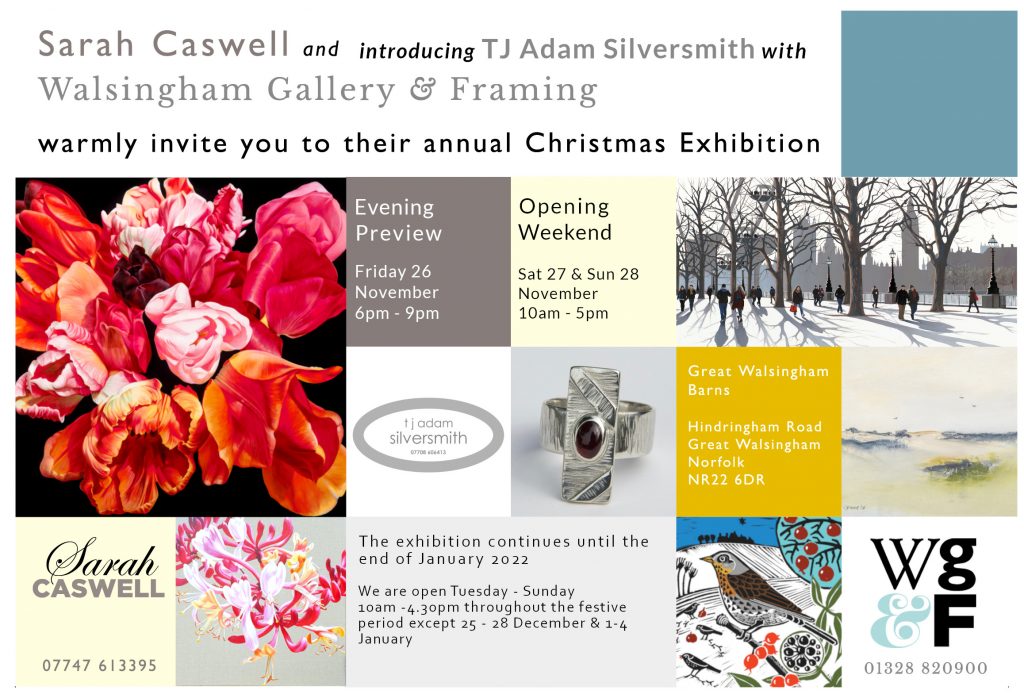 Here at the gallery in North Norfolk we are preparing to hold our Christmas Exhibition. From the opening in late November until the end of January there will be different ways to get involved whether you can get to the gallery or not. Having missed one last year, this one will be a HUMDINGER!
New original paintings will be uploaded to the website and available to buy on Friday 26th November 2021. The updated range of prints, tableware and scarves will also be available to be ordered online and delivered in time for Christmas.
If you are able to join us, please come to the gallery in Great Walsingham, UK. On the evening of 26th November (6-9pm) and for the weekend of 27th & 28th November (10am-5pm) we will be launching the exhibition. With fairy lights and refreshments we will be welcoming you.
Also, for in person visitors, there will be a 'Studio Sale' element to the show for the first time in six years. In preparation for the addition of new products to the range in Spring 2022, discontinued prints, calendars and tablemats will be DISCOUNTED. This is only the second sale in 12 years, so it is not to be missed!
More information closer to the time. First look will be given to my mailing list so hit the subscribe button if you want to be in the first flush…