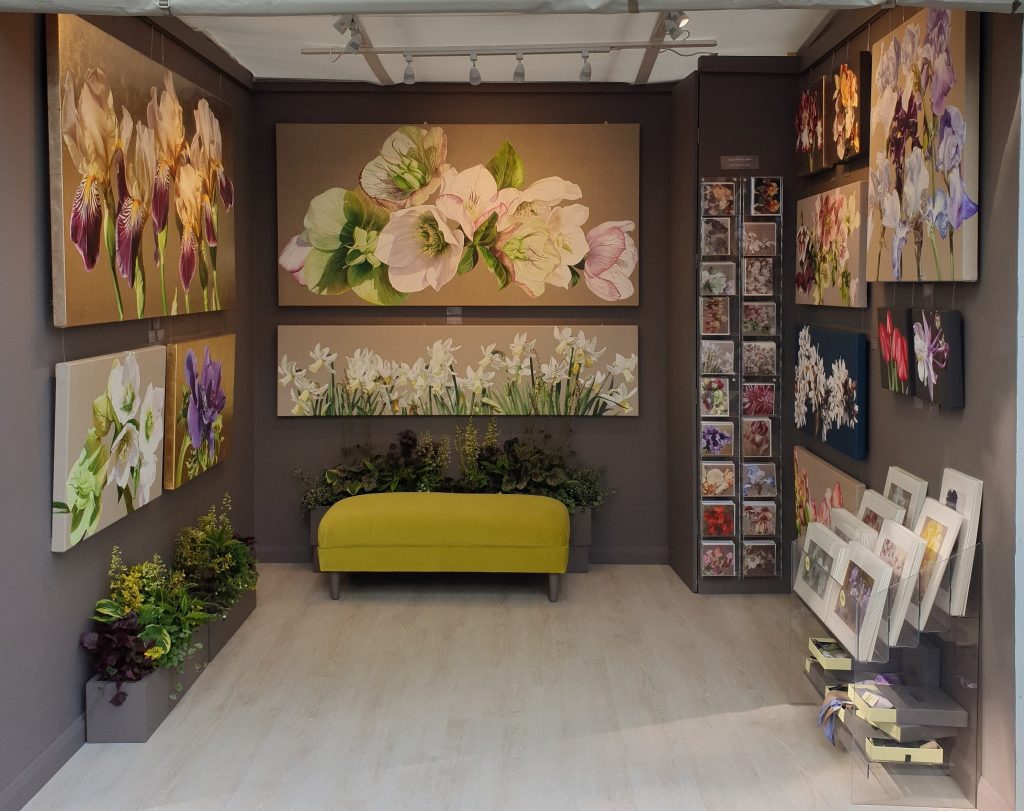 Due to the Covid-19 outbreak, it has been necessary for the RHS to cancel the 2020 Chelsea Flower Show.
I was scheduled to exhibit at the show for the tenth year running and have been working on a small series of entirely new paintings which I planned to unveil at the show in late May. As we are all on effective lockdown, I am using the time to complete the paintings and will find a way to show them to you all via some virtual trickery! If you would like to ensure that you get advance notice of the new work, which is very PEONY heavy this year, please subscribe to my mailing list.
In troubled times, I hope my flowers can bring solace and joy. I wish you and your loved ones health and happiness and I hope to be able to welcome you to the 2021 show!