Welcome to Sarah Caswell Paintings
Join me in my world of sumptuous, sensual and joyous flowers.
Everything I do comes from my desire to communicate the joy of being alive and in the presence of beautiful flowers on a bright, sunny day. Capturing this ephemeral feeling has led me to paint the fleeting blossoms and present them for others to enjoy every day.

---
Featured Original Painting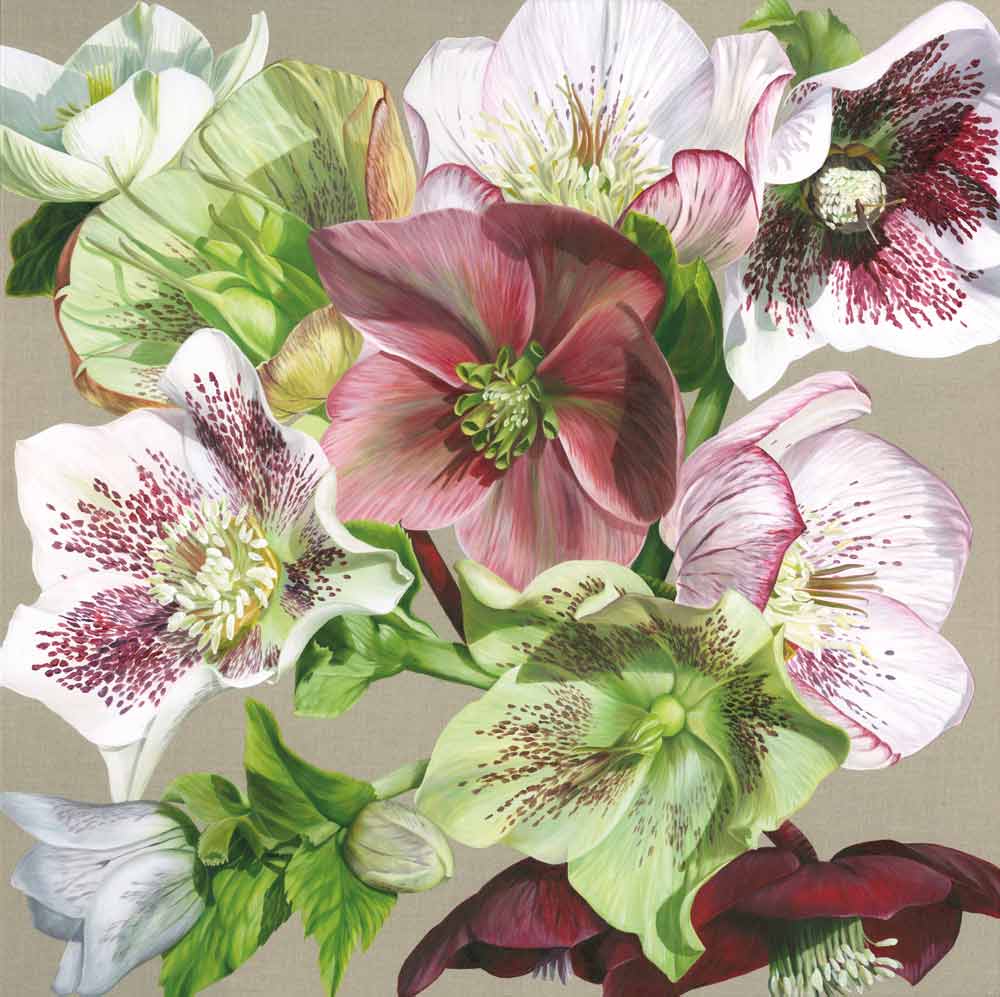 Hellebore Rhapsody
..and then, just when you think the days can't get any shorter and darker, green shoots appear and the loveliest of mid-Winter flowers open their petals! 'Hellebore Rhapsody' was painted in 2019 to be the model for silk scarf No.2
---
Things to Own
My original paintings are available to buy and I occasionally accept commissions.
You can also own my flowers in reproduction. Selected images have been printed on a range of items; from things to put on your wall and on your dining table, to things to drape around your neck and put in the post box. My range of reproductions continues to grow as I choose the products I think you will love, the suppliers who will honour the quality we demand and the images to delight.
---
Christmas Season – Winter Exhibition
New Paintings and the launch of Silk Scarf No.2
Our annual Christmas season exhibition opened in mid- November with a weekend of the convivial meeting of friends. We are continuing to welcome you at Great Walsingham Barns between 10am and 4.30pm every day except Monday throughout the season. We will be closed 25th-26th December and 1st-2nd January 2020.
Both in the gallery and online, the updated canvas print range depicting new paintings is now available. Check out the page here
The small series of new original paintings are now available…but diminishing fast as pieces disappear to be presents for others, or treats for collectors!
I am delighted to report that the second Limited Edition Italian printed silk scarf is now available online and in the gallery and that it has been possible to hold the price at the same level as the first. It is based on my 2019 original painting 'Hellebore Rhapsody' with a claret border highlighting tones within the image. Once again it is packaged in the Sarah Caswell logo single drawer box.
---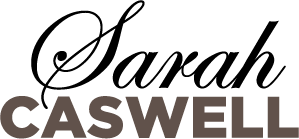 contemporary baroque original paintings reproductions and homewares