Welcome to Sarah Caswell Paintings
Join me in my world of sumptuous, sensual and joyous flowers.
Everything I do comes from my desire to communicate the joy of being alive and in the presence of beautiful flowers on a bright, sunny day. Capturing this ephemeral feeling has led me to paint the fleeting blossoms and present them for others to enjoy every day.

---
Featured Original Painting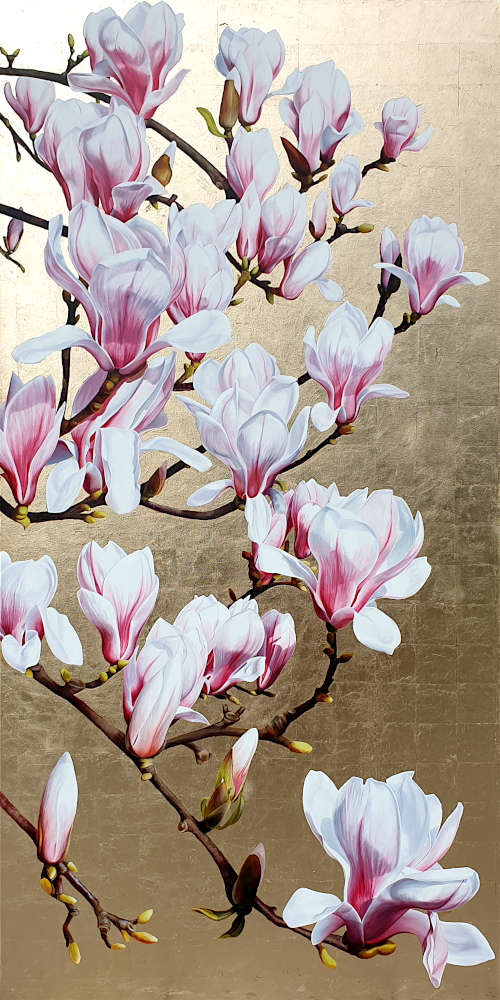 That Day, You Were Perfect
This small, Magnolia Soulangeana is planted on London's Southbank and is a joyful Springtime treat when it flowers each year. When I painted this version of it, it was…PERFECT. I think it earned its gold leaf background and stately 2m height.
It is being unveiled for the first time along with other new works at the RHS Chelsea Flower Show in late September
---
Things to Own
My original paintings are available to buy and I occasionally accept commissions.
You can also own my flowers in reproduction. Selected images have been printed on a range of items; from things to put on your wall and on your dining table, to things to drape around your neck and put in the post box. My range of reproductions continues to grow as I choose the products I think you will love, the suppliers who will honour the quality we demand and the images to delight.
---
---
Welcome Back to the Gallery!
The gallery in Great Walsingham, North Norfolk is now OPEN from 10am on Tuesday 13th April. I hope to see you to say hello once again. The gallery is large, covid safe and (weather permitting) will have doors and windows open. Full details on the 'visit' page.
Original Paintings – RHS Chelsea Flower Show
All new paintings are launched at the RHS Chelsea Flower Show on 20th September 2021. Do keep checking out the Originals page to make sure you are the first to see them. If you have any queries at all during this time, please use the contact form or call me on 07747613395.
Online ordering – timescales
Canvas prints take between two and four weeks as they are made especially for you. Original paintings are delivered in consultation depending on size and your location. Tableware, scarves, cards, mounted prints and other reproductions are usually available from stock and despatched immediately.
We are away from the studio now until the end of September during the CFS week. Online orders placed now will reserve and ensure your purchase but delivery will be processed on our return.
Thank you for your patience.
Greetings Cards Update
I am excited to present the new greetings card range which are being updated for a 'greener' 2020. I have decided to ditch the individual cellophane bags that each card are supplied with in favour of a small sticker to hold card and envelope together. You will begin to see these cards appearing in the gallery and online. In the meantime, to use up the existing stock and to make sending more cards affordable, I've created some new options:
Previous visitors to the gallery will be pleased to know that my lucky dip bundles of cards are back. I have also created an online version; this time with a random selection of 10 cards for £15. There is limited stock of these bundles but I really do want to encourage people to stay in touch and so will keep them going as long as possible.
For lovers of certainty, while stocks last, you can choose your cards and still receive a discount by using this code:
Connect25 to choose any 25 cards for £1.50 each
Silk Scarf No3
'No. 3' the third annual limited edition scarf depicting 'Iceberg Rhapsody' is available to order for immediate despatch NOW! The previous two designs are also still available. They can all be seen here.
The 2021 scarf 'No.4' is underway and will be available to pre-order at the start of October for delivery in mid November.
Annual Calendar 2021-22
As we enter the last third of the year, this beautiful, large format, wall calendar is now HALF PRICE while there are still more than 15 months left to enjoy!
Shipping – UK & International
We continue to operate a full online service with both 'collect from the gallery' and delivery options. If you have any queries at all during this time, please use the contact form or call me on 07747613395.
Working out shipping costs is a conundrum for most small businesses but I am here to tell you that we really try to keep it fair and simple! Most small parcels are free in the UK with shipping only being added for heavy or large items.
I have always asked international collectors to contact me for accurate shipping rates but I am working on adding a simple charging structure which I hope you will like. Until this is in place please continue to message me and please bear with me!
I wish you and your loved ones the best health and fortune and I hope that my flowers will provide some solace and joy.
I look forward to welcoming you back to the gallery when you are next in the area.
---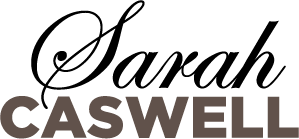 contemporary baroque original paintings reproductions and homewares