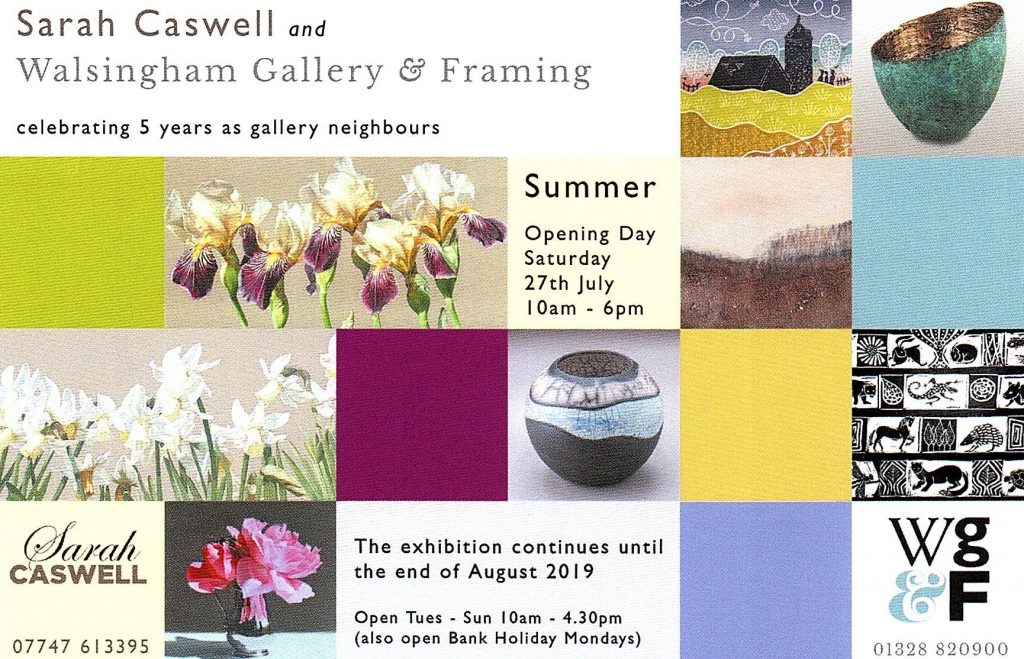 This Summer I have been in my current studio for 11 years and my neighbour (and collaborator in the West Barn Gallery) has been in business for five years. To celebrate, we are staging a special Summer Exhibition beginning with an open day on Saturday 27th July and continuing through to the end of September.
We would love to welcome you at Great Walsingham Barns between 10am and 6pm and raise a glass to many more happy and successful years to come.
Introducing Linda Alexander ROI SBA
Linda Alexander,the celebrated painter of exquisite small scale segments of life, has kindly agreed to share a selection of recent works exclusively and for the first time in North Norfolk. She has been winning awards  and being my neighbour at the RHS Chelsea Flower Show for many years and I am now delighted to share her work with you in the gallery for a short time.  If you are not able to attend but like the work, please drop me a line to ask for more details.