Who we are
Sarah Caswell sells original paintings as a sole trader and reproductions via the limited company '>8< Paintings Ltd'. Sales are made from a gallery in North Norfolk and online.
Our website address is: https://www.sarahcaswell.co.uk.
What personal data we collect and why we collect it
The following personal data may be collected and processed:-
Your name
Email address
Home address
Delivery address
Date of birth
Telephone numbers
Credit or debit card details
The content of emails received.
Details collected of your visits to our website may include time spent browsing, searches made, products added to wishlists and other resources accessed.
How we collect data
We collect personal data when you contact us through our site, register your details, place an order through our site, buy a gift voucher, ask to be notified when an item is in stock, sign up to receive our newsletter, email or phone us.
Our website www.sarahcaswell.co.uk may also automatically collect information such as details of your visits to our site and data about your computer.
How we process your data
Data collected is used to:-
Enable use of our website
Provide information required
Process and fulfill your order
Take payment
Arrange delivery through Royal Mail or courier companies
Communicate delivery information and inform you of any delays or queries
Resolve problems should they occur
For authentication or identity checks
Detect and prevent fraud
Review and improve our products and services
Keep you informed, if subscribed, about new products, offers or other information we believe may be of interest when this has been requested and consented to.
To fulfill our legal obligations
Why we process personal data
We process personal data in order to fulfill a contract / contractual obligation with you or because you have asked us to take specific actions before entering into a contract. This is the legal basis for us doing so.
We may process your data on a consent basis such as if you ask to be subscribed to our emails but if such activities require your consent, we will first obtain consent.
We may also process and disclose your personal data on a legitimate interest basis if necessary, such as informing the authorities about fraudulent or criminal acts.
Contact forms
If you contact us to make an enquiry using our contact form, the data collected therein – name, email address and the content of your enquiry is used to respond to your question only. Details entered on a contact form are not used for any marketing purposes, and you will not be subscribed to our mailing list. If you wish to subscribe to our mailing list, this can be done separately via the link on our homepage.
Cookies
This site uses cookies – small text files that are placed on your machine to help the site provide a better user experience. In general, cookies are used to retain user preferences, store information for things like shopping baskets, and provide anonymised tracking data to third party applications like Google Analytics. As a rule, cookies will make your browsing experience better. However, you may prefer to disable cookies on this site and on others. The most effective way to do this is to disable cookies in your browser. We suggest consulting the Help section of your browser or taking a look at the About Cookies website which offers guidance for all modern browsers
On our website cookies are used for three purposes
To run our online Shop (WooCommerce)
We use the WooCommerce ecommerce platform to run our online gallery shop. As part of this WooCommerce makes use of 3 cookies:
woocommerce_cart_hash
woocommerce_items_in_cart
wp_woocommerce_session_
The first two cookies contain information about the cart as a whole and helps WooCommerce know when the cart data changes. The final cookie (wp_woocommerce_session_) contains a unique code for each customer so that it knows where to find the cart data in the database for each customer. No personal information is stored within these cookies.
To measure website usage (Google Analytics)
We use Google Analytics to collect information about how people use our website, and from time to time use other third-party services. We use this information to better understand how our customers use our site and to improve the online service we offer.
Google Analytics stores information about the time you spend on our website, how you got there, the pages you visit, what you click on etc. We do not collect or store any personal information (e.g. your name or address) so this information cannot be used to identify you. We do not allow Google to share our analytics data.
You can opt out of Google Analytics by implementing the Google Analytics Opt-out Browser Add-on.
For more information on the cookies set by Google Analytics, please refer to the Google Code website.
AddToAny Sharing
The AddToAny cookie is used to provide the social sharing by helping people share content.
These cookies are directly supplied by the Addtoany service that we use on our product pages and our news posts.
The use of these buttons and functions involves the exchange of information with this services and the social media services (such as Facebook, Twitter, Google plus, Instagram, etc.) therefore the management of information and how to eliminate it is regulated by these services. You can find out more about this by consulting the respective privacy policies of each service.
For further details about AddToAny, please see the AddToAny privacy page.
Comments
When visitors leave comments on the site we collect the data shown in the comments form, and also the visitor's IP address and browser user agent string to help spam detection.
An anonymised string created from your email address (also called a hash) may be provided to the Gravatar service to see if you are using it. The Gravatar service privacy policy is available here: https://automattic.com/privacy/. After approval of your comment, your profile picture is visible to the public in the context of your comment.
Media
If you upload images to the website, you should avoid uploading images with embedded location data (EXIF GPS) included. Visitors to the website can download and extract any location data from images on the website.
Contact forms
If you leave a comment on our site you may opt-in to saving your name, email address and website in cookies. These are for your convenience so that you do not have to fill in your details again when you leave another comment. These cookies will last for one year.
If you have an account and you log in to this site, we will set a temporary cookie to determine if your browser accepts cookies. This cookie contains no personal data and is discarded when you close your browser.
When you log in, we will also set up several cookies to save your login information and your screen display choices. Login cookies last for two days, and screen options cookies last for a year. If you select "Remember Me", your login will persist for two weeks. If you log out of your account, the login cookies will be removed.
If you edit or publish an article, an additional cookie will be saved in your browser. This cookie includes no personal data and simply indicates the post ID of the article you just edited. It expires after 1 day.
Embedded content from other websites
Articles on this site may include embedded content (e.g. videos, images, articles, etc.). Embedded content from other websites behaves in the exact same way as if the visitor has visited the other website.
These websites may collect data about you, use cookies, embed additional third-party tracking, and monitor your interaction with that embedded content, including tracking your interaction with the embedded content if you have an account and are logged in to that website.
Analytics
Who we share your data with
We share your data when necessary with the following in order to fulfil any contractual obligations to you:
WooCommerce ecommerce platform that runs our online gallery shop.
PayPal, who process your payments on our behalf
Royal Mail and other couriers, to enable delivery of orders placed
The suppliers of products purchased, for warranty, repair and replacement purposes
We may also share your personal information in connection with any legal proceedings or for the purpose of fraud prevention.
We will not sell, lease or distribute your personal information to any other third parties without your permission unless required by law to do so.
How long we retain your data
Data is only held for as long as it is required for the purpose it was collected.
We keep contact form entries for six months, analytics records for a year, and customer purchase records for ten years.
If you leave a comment, the comment and its metadata are retained indefinitely. This is so we can recognise and approve any follow-up comments automatically instead of holding them in a moderation queue.
For users that register on our website (if any), we also store the personal information they provide in their user profile. All users can see, edit, or delete their personal information at any time (except they cannot change their username). Website administrators can also see and edit that information.
What rights you have over your data
If you have an account on this site, or have left comments, you can request to receive an exported file of the personal data we hold about you, including any data you have provided to us. You can also request that we erase any personal data we hold about you. This does not include any data we are obliged to keep for administrative, legal, or security purposes.
Where we send your data
Visitor comments may be checked through an automated spam detection service.
Contact information
If you have any questions about our privacy policy, please contact me at Sarah Caswell Studio & Gallery, Great Walsingham Barns, Hindringham Road, Great Walsingham, Norfolk, NR22 6DR, United Kingdom.
Additional information
How we protect your data
We are committed to ensuring the information collected is secure. Suitable electronic, physical and managerial procedures have been put in place to prevent unauthorised access or disclosure.
Information provided is stored on secure servers.
All financial transactions are handled through our payment service provider, PayPal who use the latest most secure technology. We do not hold a copy of any debit or credit card information.
When you place an order, make payment or access your account, we use Secured Socket Layer (SSL) encryption, which encrypts your information before it is sent to us to protect it from unauthorised access.
You are responsible for keeping your user details and passwords confidential.
---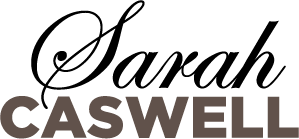 contemporary baroque original paintings reproductions and homewares