Welcome to Sarah Caswell Paintings
Join me in my world of sumptuous, sensual and joyous flowers.
Everything I do comes from my desire to communicate the joy of being alive and in the presence of beautiful flowers on a bright, sunny day. Capturing this ephemeral feeling has led me to paint the fleeting blossoms and present them for others to enjoy every day.

---
Featured Original Painting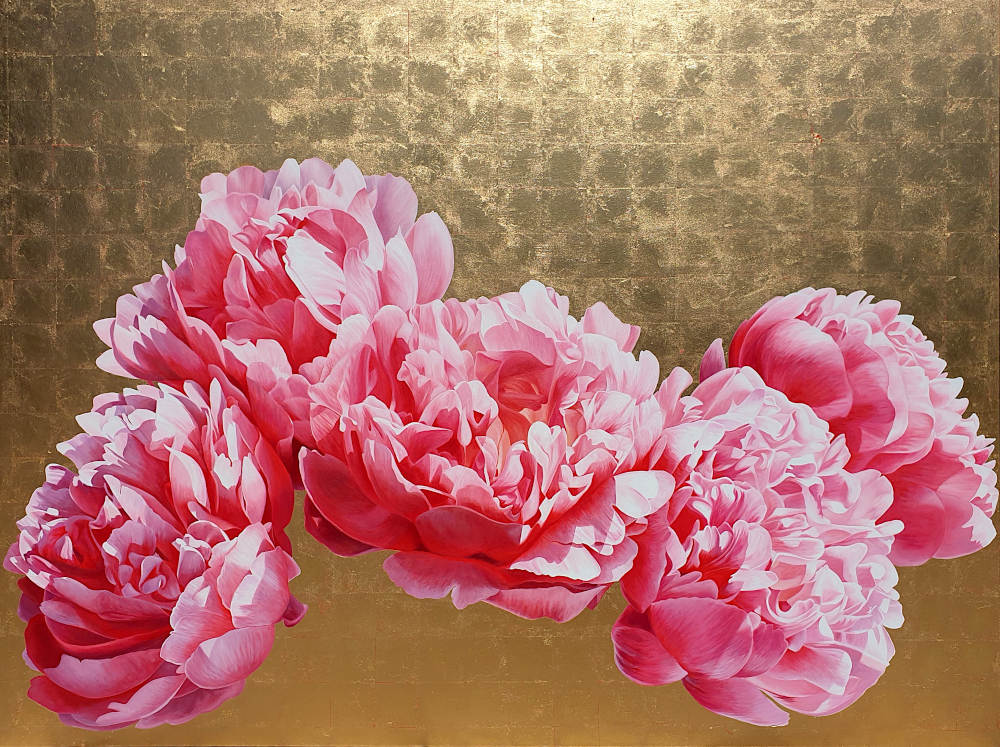 Infinite Charm
This was my 'showstopper' at the 2022 RHS Chelsea Flower Show. It is 135x180cm of 23ct red gold and glowing, glowing coral charm peonies. I am making it the Featured Painting for a while to indicate why I want you to sign up to my mailing list. This piece was painted away from my studio and sold before getting a chance to be exhibited at the gallery. If you had not been to the CFS, the only way you would have known of its existence was by receiving my pre-show email. Please don't be left out, sign up today! I only send four or five messages per YEAR.
---
Things to Own
My original paintings are available to buy and I occasionally accept commissions.
You can also own my flowers in reproduction. Selected images have been printed on a range of items; from things to put on your wall and on your dining table, to things to drape around your neck and put in the post box. My range of reproductions continues to grow as I choose the products I think you will love, the suppliers who will honour the quality we demand and the images to delight.
---
Jubilee Weekend Gallery Opening
The gallery will be open for the Bank Holiday, Thursday 2nd and Friday 3rd June 10am til 4.30pm. We will then enjoy a break by closing Saturday 4th and Sunday 5th June.
We will reopen as normal on Tuesday 7th June. Wishing you a lovely celebration weekend.
Stay in Touch
After long Winter months of hibernation, can I recommend sending a Spring card to someone you are thinking of. Not an email, not a text or a tik tok…an actual real life, bricks and mortar card in an envelope to warm their cockles. I think they mean more now than ever, don't you?
New Original Paintings
A collection of new paintings being launched at the RHS Chelsea Flower Show this year will be available online from 23rd May 2022.
Do subscribe to my mailing list (4/5 emails per year) or keep checking out the Originals page to make sure you are the first to see new pieces.
If you have any queries at all during this time, please use the contact form or call me on 07747613395.
Scarf No.4
'No. 4' the fourth annual limited edition scarf depicting 'Tulip Rhapsody' is now available for immediate despatch.
The previous three designs are also still available. They can all be seen here.
Studio Sale
For the first time in six years, there was a 'Studio Sale' element to the Winter exhibition.
In preparation for the addition of new products to the range, discontinued prints, cards and tablemats were DISCOUNTED. This is only the second sale in 12 years, so it is not to be missed!
Initially, this was reserved for 'in person' visitors to the gallery but the melamine tableware has now been added to the website for those of you further away. Discontinued, discounted tablemats and coasters appear at the end of their respective categories. When they are gone, they are gone.
Shipping – UK & International
We continue to operate a full online service with both 'collect from the gallery' and delivery options. If you have any queries at all during this time, please use the contact form or call me on 07747613395.
Working out shipping costs is a conundrum for most small businesses but I am here to tell you that we really try to keep it fair and simple! P&P is included for most small parcels in the UK with shipping only being added once a parcel gets heavy or for large items.
I have always asked international collectors to contact me for accurate shipping rates but I am working on adding a simple charging structure which I hope you will like. Until this is in place please continue to message me and please bear with me!
I wish you and your loved ones the best health and fortune and I hope that my flowers will provide some solace and joy.
I look forward to welcoming you back to the gallery when you are next in the area.
---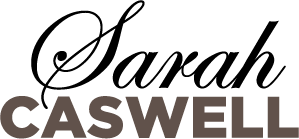 contemporary baroque original paintings reproductions and homewares